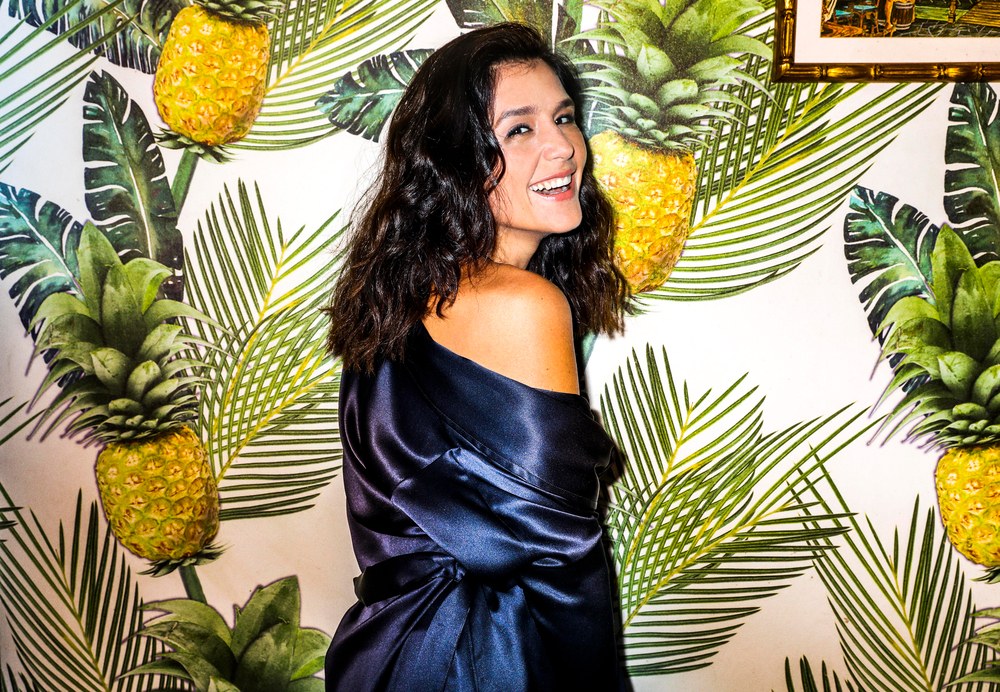 "Maybe I feel more confident to be able to just say it how it is now." @JessieWare on her latest: https://t.co/lqXzm4iuiQ

— GQ Magazine (@GQMagazine) October 17, 2017
With the her third album Glasshouse, Jessie Ware released the only music worth checking for this week. She spoke to GQ about new motherhood, writing her most honest body of work yet, and being "mistakenly" uncredited in the tracklist of rape apologist Nicki Minaj's The Pinkprint.
Summary:
• Feels most comfortable writing about her personal life/relationships with friends like Benny Blanco and Ed Sheeran
• The song "Sam" (her husband's name), which she co-wrote with Sheeran, marks the most direct references she has made to people in her life lyrically: "I hope [my mother] knows that I found a man far from my father/Sam, my baby, and me" (Ware's parents "didn't work out")
• Recognizes her albums' lack of "bangers" and the fact that she is not particularly known/blowing up the charts, feels making a third album was important to maintaining what fanbase she has cultivated
• Does not believe she is famous enough to book a session with Max Martin, but feels she has an equivalent in her partnership with Blanco
• "Selfish Love" evolved from an acoustic voice note of Ryan Tedder singing the chorus into the "Spanish-y" final track
• Once wrote a demo for Britney Spears but doubts she heard it: "I think it was emo. I think I went emo or dark Britney. Probably why she didn't want it! I basically made a depressing song."
• Glasshouse is her "offering" to her husband, and the title came from a poem her friend sent her called "I Built Myself a House of Glass" by Edward Thomas
• "The Crying Game" was written in her first session with producer/songwriter Pop Wansel, and nobody thought it was right for her. Nicki voiced interest in recording the song, retaining Ware's vocals on the chorus. An "office mistake" led to her being the only artist not given a feature on the tracklist for The Pinkprint, which was "a real fucking shame": "it would have been quite helpful for me to have been featured."
Source, Glasshouse on Apple Music